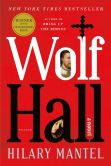 Wolf Hall
is a retelling of Henry VIII's attempts to annul his marriage from Queen Katherine so that he may marry Anne Boleyn. It won the Man Booker Prize, the National Book Critics Award, and a bunch of other awards.
There is royalty, palace intrigue, and jousts, and yet,
Wolf Hall
just didn't work for me.
It took a mountain of effort to get through this book.
For the first time in a long time I seriously thought about not finishing a book.
One of the things I struggled with as the lack of a strong point of view from any of the characters.
It made it hard to ever get invested in the story.
Wolf Hall
is supposed to tell the story of Henry VIII and Anne Boleyn through Thomas Cromwell's eyes, so one would think that the character of Cromwell would come through really well.
It does in pieces, the early part about his childhood was illuminating, but overall I don't feel that I know or understand much more about Cromwell than before reading this book.
I also found the writing rather confusing.
If I hadn't already been familiar with the history, I'm not sure I would have known what was going on for large chunks of the story.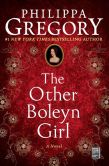 The experience of reading
Wolf Hall
was really disappointing.
I am interested in this area of history and had been looking forward to reading it for a long time.
I already bought the second book but it will be a long while before I attempt it.
A few years ago I read another take on this part of Tudor History called
The Other Boleyn Girl
by Philippa Gregory.
It tells the story of the Tudors from Mary Boleyn's point of view - Mary is Anne's sister.
That I enjoyed immensely and would recommend to anyone who finds getting through
Wolf Hall
to be a struggle.